Announcements | Project Results | Publications & Dissemination | Workshop
7. Emisiunea Oameni cu Poveste Ioan Lascăr 05.06.2021
Emisunea pe larg
6. PC Dieter Bergman IPC Fellowship Award.
The Dieter Bergman IPC Fellowship Award is given to individuals who have fostered a collaborative spirit, made significant contributions to standards development, and have consistently demonstrated a commitment to global standardization efforts and the electronics industry. Each recipient will be eligible to bestow the Dieter Bergman Memorial Scholarship upon the university or college of his/her choice.
Jan Pedersen, who works at Elmatica, received the IPC Dieter Bergman IPC Fellowship Award. Pedersen chose the ARMIN project and two students working on it, as the recipients of the Dieter Bergman memorial scholarship. There were three reasons for choosing this project: it is medical, it needs miniaturization, and Pedersen have a close relationship to the electronics industry in the area, the "electronic coast."
We congratulate Jan Pedersen with the IPC Fellowship Award for choosing the ARMIN project.
http://pcb.iconnect007.com/index.php/article/126703/jan-pedersen-dieter-bergman-ipc-fellowship-award-recipient/126706/
https://elektronikknett.no/Artikkelarkiv/2021/Mars/Prestisjepris-til-Jan-Pedersen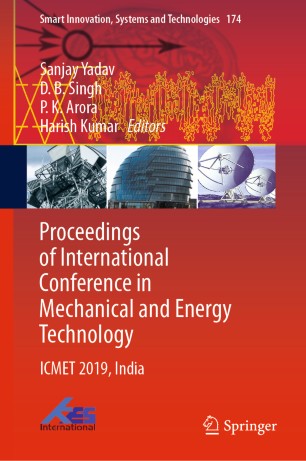 5. Proceedings of International Conference in Mechanical and Energy Technology. Smart Innovation, Systems and Technologies, vol 174. Springer
Monica Dascalu, David Dragomir, Daniel Besnea, Lidia Dobrescu, Ana Maria Pascalau, Dragos Dobrescu, Eduard Franti, Edgar Moraru, Anca Plavitu, Mechatronic Structure for Forearm Prosthesis with Artificial Skin, In: Yadav S., Singh D., Arora P., Kumar H.
https://doi.org/10.1007/978-981-15-2647-3_42 https://link.springer.com/chapter/10.1007/978-981-15-2647-3_42
4. 2020 IEEE 8th Electronics System-Integration Technology Conference (ESTC), DOI: 10.1109/ESTC48849.2020.9229697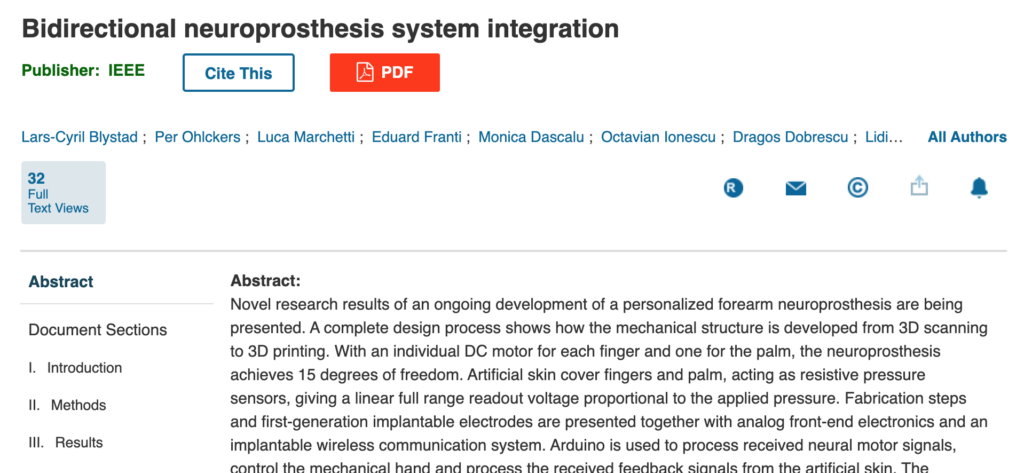 Lars-Cyril Blystad, Per Ohlckers, Luca Marchetti, Eduard Franti, Monica Dascalu, Octavian Ionescu, Dragos Dobrescu, Lidia Dobrescu, Catalin Niculae, David Cătălin Dragomir, Birgitte Kasin Hønsvall, Cristian Ovidiu Opris, Kristin Imenes, Marian Ion, Ana Maria Oproiu, Ana-Maria Pascalau, Carmen Moldovan, Bogdan Firtat, Violeta Ristoiu, Roxana Gheorghe, Adrian Barbilian, Bidirectional neuroprosthesis system integration https://ieeexplore.ieee.org/abstract/document/9229697?casa_token=p21mxhf5KD0AAAAA:YmiFxJrHYLh0n_EVbSQdn-YpL7QCmgB09uYIKxuetPAq7-S9g8DUQxvELIOW61tKEspvhqwelEpF
3. ARMIN project featured on the USN website
2. ARMIN Project featured in Norwegian Elektronikk, February 2020
1. Armin present at ICMET 2019
7-8 Nov. 2019, India:
M. Dascalu, D. Dragomir, D. Besnea, L. Dobrescu, A. M. Pascalau, D. Dobrescu, E. Franti, E. Moraru, A. Plavitu, Mechatronic Structure for Forearm Prosthesis with Artificial Skin, presented at ICMET 2019 http://www.icmet.in/